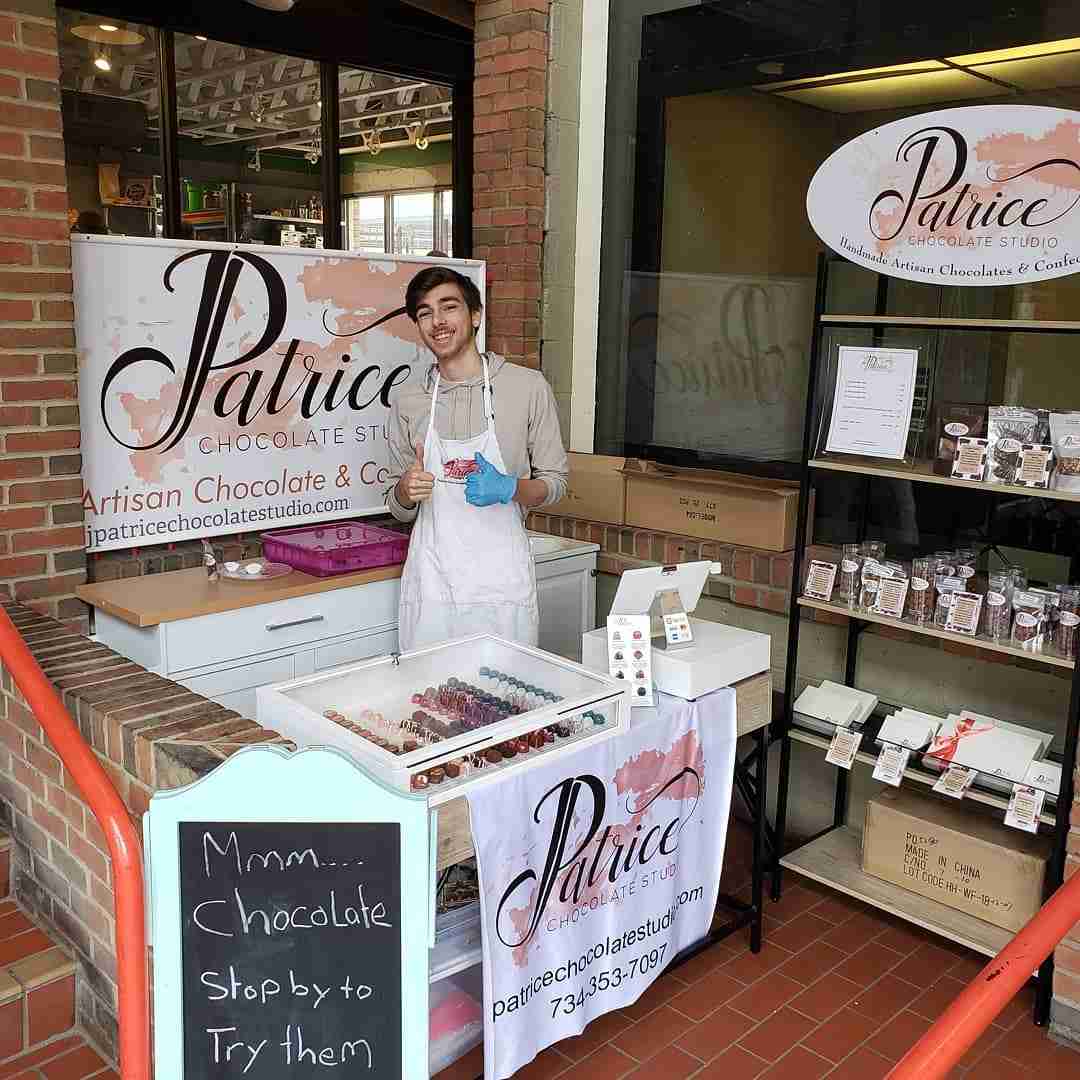 About Us
J. Patrice Chocolate Studio creates a palette of chocolate artistry that delivers an exquisite taste experience matched only by the visually stunning color and appearance of each chocolate creation.
We believe in continual innovation and settle for nothing less. Our passion is combining timeless chocolate techniques with flavors, aromatics, and spices available only to those who dare to explore the ends of the earth. We hope you'll join us on this adventure.
They Love Our Chocolates!
Found the chocolates at Eastern Market, great opportunity to get something unique there. They are sold in pre-sized boxes, you can't buy singles or odd numbers. Boxes were 4, 12, & 24 I think. I got 12 diff flavors, they were delicious. Fave so far was the ghost pepper mango. Was not too spicy, anyone could try it. Choc heart shell with a really soft mango-caramel-y filling, melts in your mouth. They had about 20 flavors offered, and 2-3 were sold out. Beautiful and delicious.
Meridena K. - Detroit, MI
Buy anything at their pop up in Kerrytown Market (on the ground floor). They're there Wednesday and Saturday right now, afaik. We tried several and bought a bunch! The bon bons are as lovely to look at as tasty to eat, with elegant cocoa butter designs and delicate shells. There's even one featuring Michigan cherries. Not to mention the chocolate covered nuts. Delicious addition to all the great treats in and around the Farmers Market.
FL A. - Vancouver, Canada
Previous
Next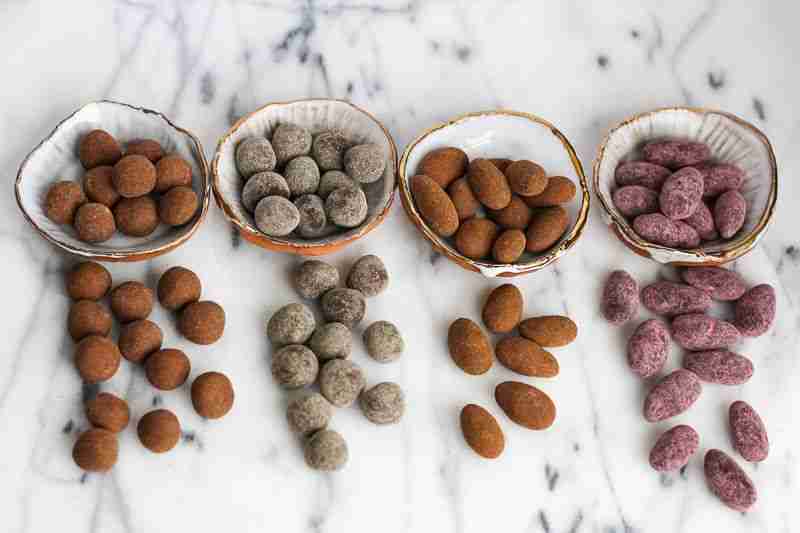 Exquisite Flavors
We combine classic European chocolate techniques with the flavors of the world. Your palette will come alive with the very best chocolate and flavors of mangos, apricots, raspberries, hazelnuts, almonds, coffees,teas, and spices. It's our honor to inspire your imagination and share our cultural experiences with you.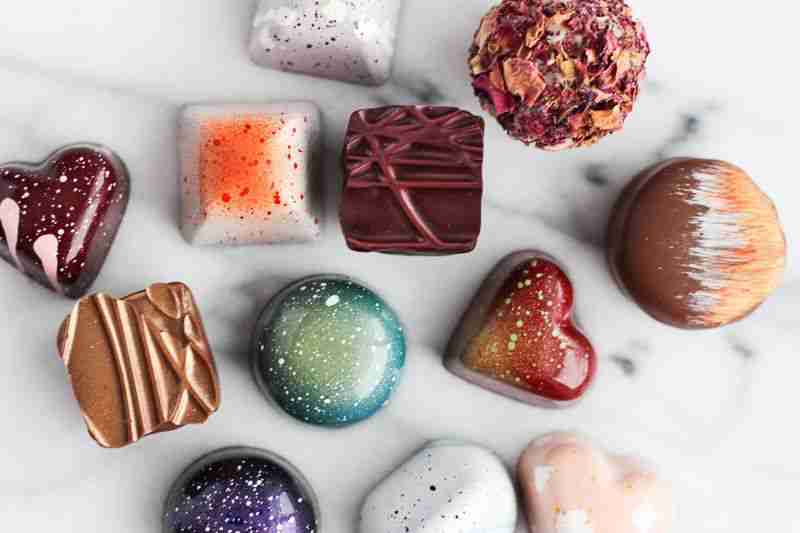 Hand Crafted Creations
Each bonbon we create is a work of art unlike any you've experienced. With colors and shapes that are as unique and artful as the ingredients they're made from, our creations are one-of-a-kind.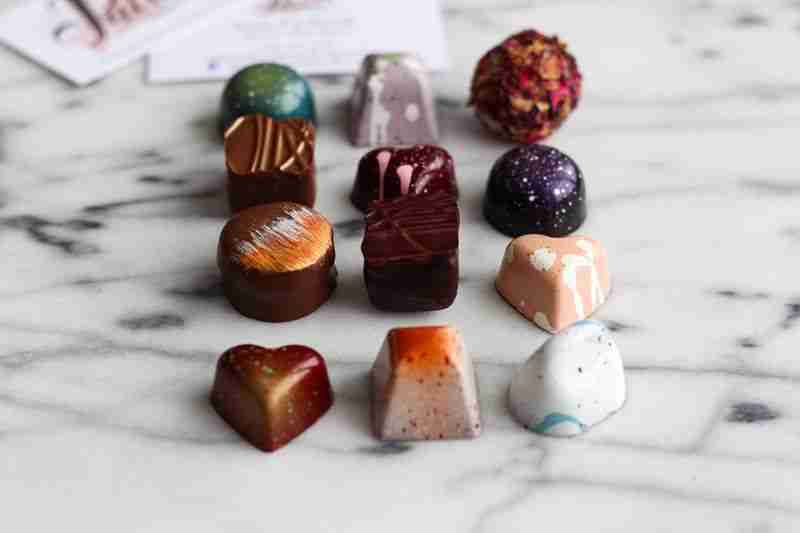 Highest Quality Ingredients
We take pride in sourcing the highest quality ingredients possible for our confections.Our chocolate is from fair trade certified sources. We use organic milk and cream, resulting in a richer and more flavorful chocolate. Our ingredients include fresh fruit purees and small batch fruit preserves, and all of our confections are free of artificial preservatives and flavors. Bottom line,we just use real ingredients.